Woof'n Rose Winery and Vineyard
is family owned and operated.  Principles, Stephen and Marilyn Kahle, along with their sons Travis, Ehren, and Zane, and their families, work the vineyards, make the wines, and operate the tasting room and the many charity events in which Woof'n Rose participates.
 Steve, a retired Engineer, is viticulturist and vintner; Marilyn, a retired Database Administrator manages the Tasting Veranda and charitable events.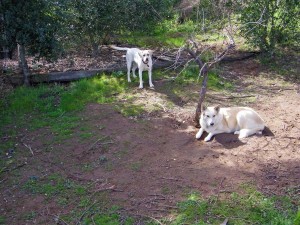 And of course the four legged partners, the 'Woofns' are always there as greeters and for support.   Syrah is a Shepherd and Husky mix while Tawny (Tawny Miss of Woof'n Rose) is pure Yellow Lab.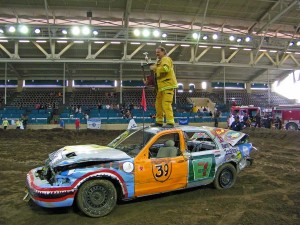 As a Fire Captain with the Imperial Beach Fire Department Ehren often drives a car in the Burn Institue Demolition Derby held each year at the San Diego County Fair, in 2014, he was the overall winner of the derby driving a car the IBFD put together in part sponsored by Woof'n Rose Winery –
Yeah Ehren! 
 Ehren with wife Stephanie grow many of the Woof'n Rose grapes in their vineyard, and also help at events and on the Tasting Veranda;  grandkids Tehren and Vailyn are a big help around the vineyards.  They are a great help during harvest.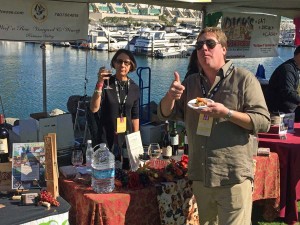 Travis is a project engineer at MCAS Miramar, he and Susan help with many events and are frequently involved in harvest and in bottling operations.
Zane and our other granddaughter Elizabeth Mae live a bit further away now in Washington State, but in years prior to their move have helped with the harvest.